Robinson's enters new era of customer service
Mon, 01 May 2017
The adoption of a new customer service system looks set to open an exciting new chapter for Robinson's and its customers.
The family-run food wholesale and retail company, which last year celebrated its 130th anniversary, has just completed the first phase of implementation of a web-based system designed to increase efficiency and enable growth.

Robinson's is the first business in the Isle of Man to have implemented this system, a move which has already won them a UK industry award for Business Initiative of the Year.
The 'Swords' system from wholesale distribution software specialists Sanderson, is designed to provide businesses like Robinson's with a single, integrated platform to streamline every process from accounting to Customer Relationship Management (CRM).
This innovative product, which is based on the same technology used by Amazon for warehouse distribution, allows the teams throughout Robinson's multi-faceted operation to receive and process orders with a high degree of accuracy and speed.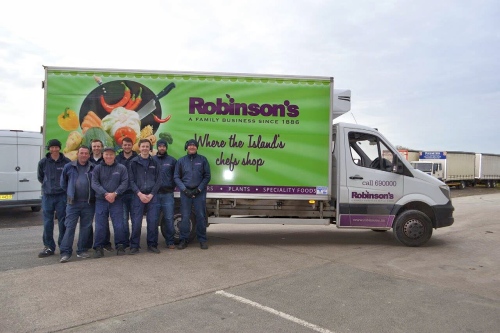 This switch from a paper-based system means not only great time savings for Robinson's, it also brings important benefits to the customer: chiefly, faster deliveries and fresher produce.
Project Owner Mark Hotchkiss comments, "At Robinson's, we have many different bases and 7,000 product lines, so the Swords system has been key to centralising our stock information. That's the foundation for a more efficient, responsive operation. We already process around 1,000 orders each day; with our new system in place, we will be able to process greater numbers quickly and precisely.
"Offering our customers the best possible service is, and always has been, our top priority, so we are excited to be embracing a technology which will enable us to deliver outstanding results.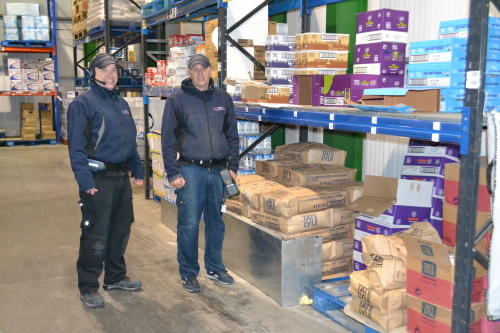 "The second phase of this project, which will be put in place at the end of the year, will extend to online ordering facilities through specialised website and app technologies. We have been established in the Isle of Man for a long time but that doesn't stop us from looking for new ways to show our dedication to customer service excellence".