Prawn Stir-fry
Wed, 26 Sep 2018
Prawn Stir-fry
from @babytoddlerfoods
all products available from Robinsons, Cooil Road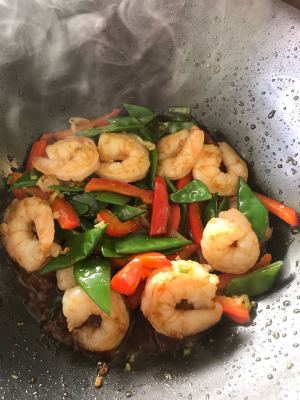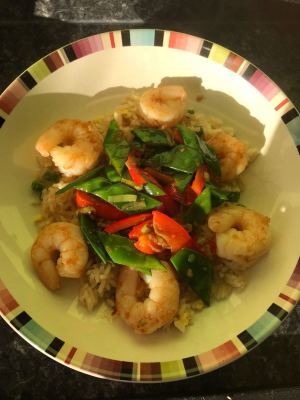 FOR 2 PEOPLE
About 12 King Prawns Arctic Royal from Robinson's. Defrosted
2 tbsp fish sauce
2 tbsp soy sauce
2 tsp cornflour
2 tbsp Ellerslie rape seed oil
3 spring onions sliced
1 red pepper sliced
Mange toute peas sliced ...as many as you like
2-3 garlic cloves crushed
2 tsp grated fresh ginger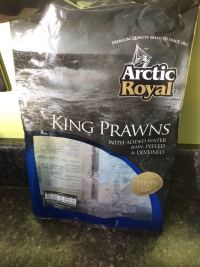 Method
Pat prawns dry with paper towel, then toss in cornflour Heat half oil to a high temperature in wok, then add prawns in single layer and cook on one side for one minute , turn over and cook on second side for one minute .
Take off heat and quickly remove prawns to a plate, prawns won't be fully cooked at this stage Turn heat down to medium and add remaining oil. Add onions, peppers and peas, toss in oil and cook for couple of minutes Add garlic and ginger.
Cook a minute more, then add sauces and prawns and stir fry a couple of more minutes till prawns cooked through .
Serve immediately with rice or noodles