Ballasalla Healthy Eating Talk (11th May 2016)
Paul was delighted to be invited along to Ballasalla Primary School's Woodland Class. Paul brought along different varieties fruits and vegetables from around the World. Paul discussed the health benefits of eating a wide variety of fruit, the colours of the fruits and the 5 a day motto. He even brought an Ugli fruit for the children to see!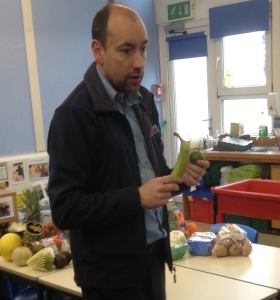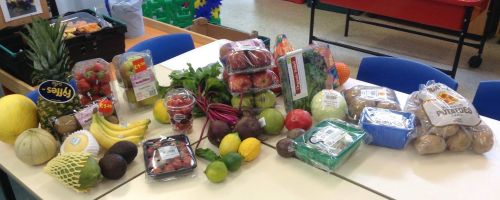 The children used some of the fruit to draw in their art lessons too!