Castle Rushen visit Robinson's Cooil Road (14th July 2016)
Great visit this morning from Tony Fallon and some of the pupils from Castle Rushen High School. Their visit was part of their 'Food's from around the World' project, each pupil had £10 to spend in store.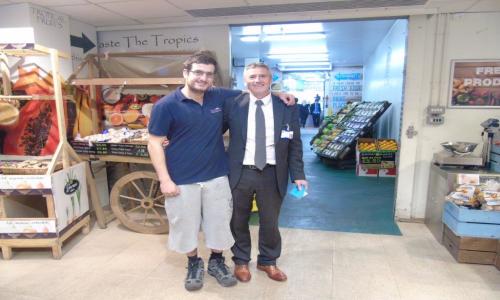 Tony with Robinson's Super Star - David!